Sheelah Horsfield 1923-2013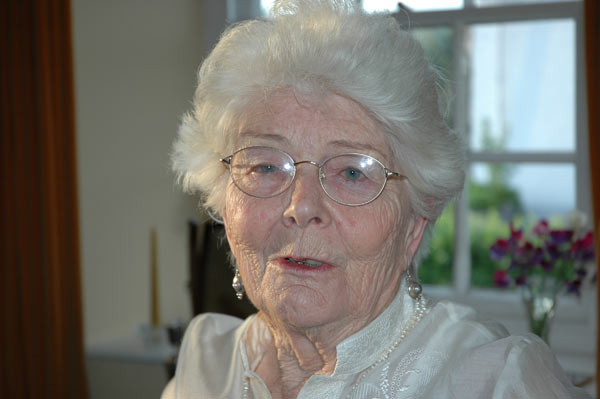 Sheelah passed away peacefully on 17 December 2013, nine days before her 90th and on what would have been her husband David's 97th birthday. She had suffered a stroke in May and surprised us all by lasting quite as long as she did.
She was a good Mum to Crispin, Antonia, Hugo and Claudia, grandmother to Lucy and Tom and great-grandmother to Ayla.
At her 90th birthday she would have met her great-granddaughter Ayla - Lucy and Jigme's first child - for the first time, but this was not to pass.
We held her funeral a few days later in Dublin with a close friend Fionnuala Gill playing her harp through much of the proceedings.